In every successful organization, there are individuals whose tireless efforts and unwavering dedication leave an indelible mark on the company's growth and prosperity. Today, we'd like to express our deepest gratitude and extend our warmest wishes to Eric Harrell, CEG, and Lora Dominick who will be transitioning in their careers.  
Over the years, these remarkable individuals have played a pivotal role in shaping ENGEO into what it is today. Their expertise, commitment, and invaluable contributions have not only elevated our reputation and contributed towards our achievements, but also paved the way for future generations.  
Eric Harrell, CEG,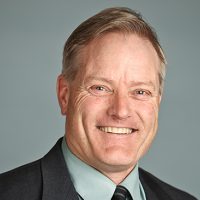 Eric has had an inspiring journey through his 35-year tenure at ENGEO. After he successfully earned his degree in Geology from the California State Polytechnic University, Humboldt (formerly known as Humboldt State University) he joined ENGEO as a Staff Geologist. Over the next three decades, Eric went on to provide geological oversight for water resources, mass-grading, and slope-stability projects, mapping the way for him to become the leading authority for ENGEO's GHAD (Geologic Hazard Abatement District) work. As a Principal of ENGEO, he has pioneered the many best practices that will guide the GHADs for generations to come. 
"Hardest working, most quality oriented, humble person. Eric is the picture of diligence. His commitment to thoroughness was evident in every project he undertook, ensuring that every aspect was meticulously reviewed," Uri Eliahu, GE, President.  
Lora Dominick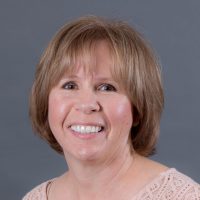 Lora has worked at ENGEO for 26 years as a Controller in the San Ramon headquarters. During her first year she completely transformed the accounting department through the integration of automated equipment and project-based software. Throughout her years, she led many advancements for ENGEO, including successfully transitioning between two different enterprise resource planning (ERP) systems and negotiating ENGEO's myriad office leases.  
"Lora was amazing at seeing the big picture, pulling all the pieces together, keeping everything on track, and meeting tight deadlines. She made the accounting department what it is today," Genevieve Hines, Assistant Controller.  
We would like to thank Eric and Lora for their years of hard work, dedication, and excellence. Their unwavering professionalism, coupled with their ability to find innovative solutions to complex problems, has been nothing short of inspiring. Their passion and steadfast work ethic served as a beacon of excellence for all of us, setting the highest standards in our field. 
Beyond their technical expertise, Eric and Lora were an integral part of our firm's culture. They fostered an environment of collaboration, mentorship, and continuous learning, leaving a lasting impact on all who had the privilege of working alongside them. Their guidance and wisdom have shaped the careers of countless colleagues and continue to nurture the next generation. 
We here at ENGEO are eternally grateful for all that they have done and wish them the best of luck in their next adventures.