Internships
ENGEO 360° is a comprehensive summer internship program designed for talented university students to explore many facets of a professional technical consulting career in a dynamic, empowering environment. We give our interns a perspective of geotechnical, geoenvironmental, hydrologic and geologic engineering consulting. The program exposes the interns to three interrelated aspects of engineering, laboratory, and field experience. Each internship is unique to the intern's experience level and geographic region.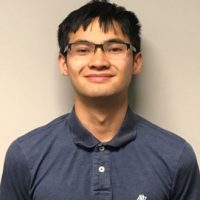 "I truly felt like a staff engineer here and not an intern! It was the very first time I saw something that I only read about in textbooks and convoluted world problems. I finally saw these big machines in person after understanding the science and importance of its application, which gave me a new-found appreciation of what we do as geotechnical engineers."  Justin Qiu, UCLA
Requirements
Prefer senior standing majoring in civil engineering, strong interest in geotechnical, or ideally B.S. Civil students going into Masters Geotechnical, Environmental or Water Resources Programs
If not a senior, it is required for students to have taken a soils introduction class
Good academic standing – ideal GPA 3.5 or higher
Access to a vehicle for the summer – field appropriate preferred for field-only interns
Clean driving record
Proof of vehicle insurance
Valid Driver's License
Pass pre-employment exams – urine drug screen, back evaluation, basic physical
Ability to manage oneself – looking to be led in a challenging and fast-paced environment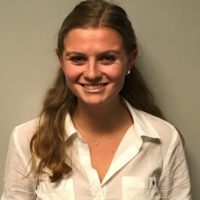 "I study mathematics and had yet to experience such an interesting application of math than at ENGEO. Creating a statistical risk model and researching the floodplain was extremely valuable to me because I want to explore risk modeling as a career. Without this experience, I would never have discovered this interest. On my first day I was told it is always good to be uncomfortable because it forces you to grow! I loved that idea and will continue to use that philosophy in everything I do."  Hannah Connelly, UCLA
How to Apply
Visit ENGEO at one of many on-campus recruiting events or apply online. Please attach a current resume along with a cover letter stating your goals and expectations, geographic location of interest, and transcripts. If selected, additional exercises will be administered for final selection.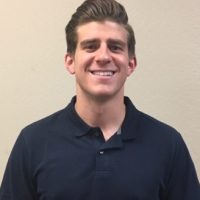 "I am really appreciate of how quickly I was trusted with important work, and how soon I was able to take on as much responsibility as I could handle. I have grown in ways a textbook cannot teach."  Michael Schillage, Brigham Young University
Entry-Level Staff Positions
If you are passionate about being part of a high-performing consulting team we would love to hear from you. ENGEO has opportunities for recent graduates throughout California and Nevada and offers a fantastic environment to jump-start your career. Please apply online for consideration.