San Clemente, CA — ENGEO was engaged as part of a Design Build team to design a slope stabilization system to get passenger rail service between Orange and San Diego Counties up and running as quickly as possible. The Design Build team was tasked to stabilize the railroad tracks from additional landslide induced lateral movement. As the leading engineering design firm, ENGEO provided the full geotechnical design, full civil engineering design and plan preparation, construction monitoring, and special inspection.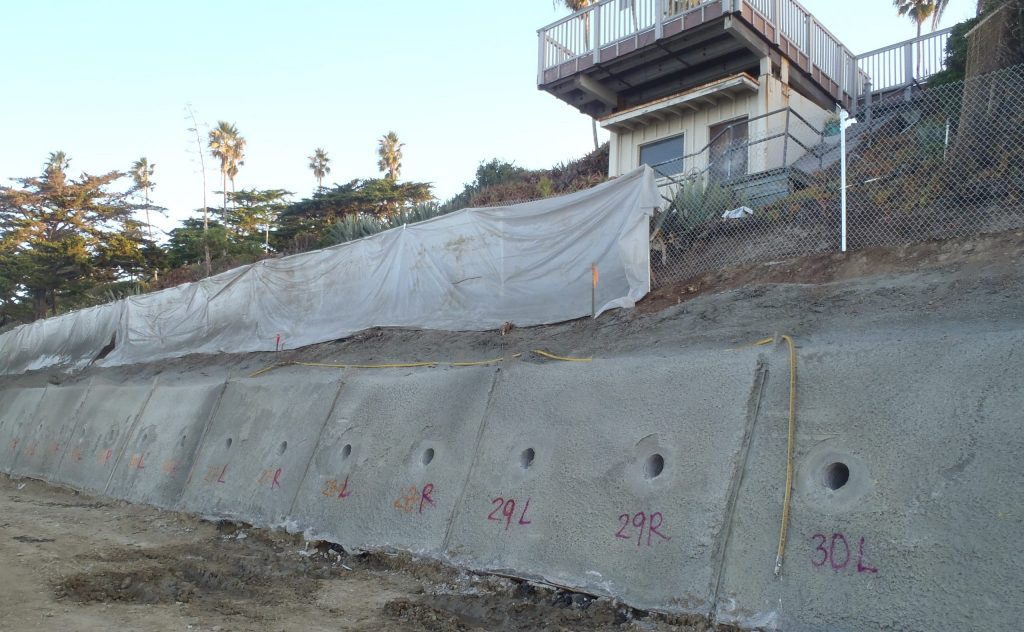 The 1900s railroad and a residential development were built on top of an ancient landslide. In 2021, the landslide remobilized, damaging several homes and moving the railroad tracks more than 2 feet laterally. Temporary stabilization of the railroad was installed immediately, however the landslide started moving again in the Fall of 2022 and passenger rail service was halted to allow for a more permanent repair.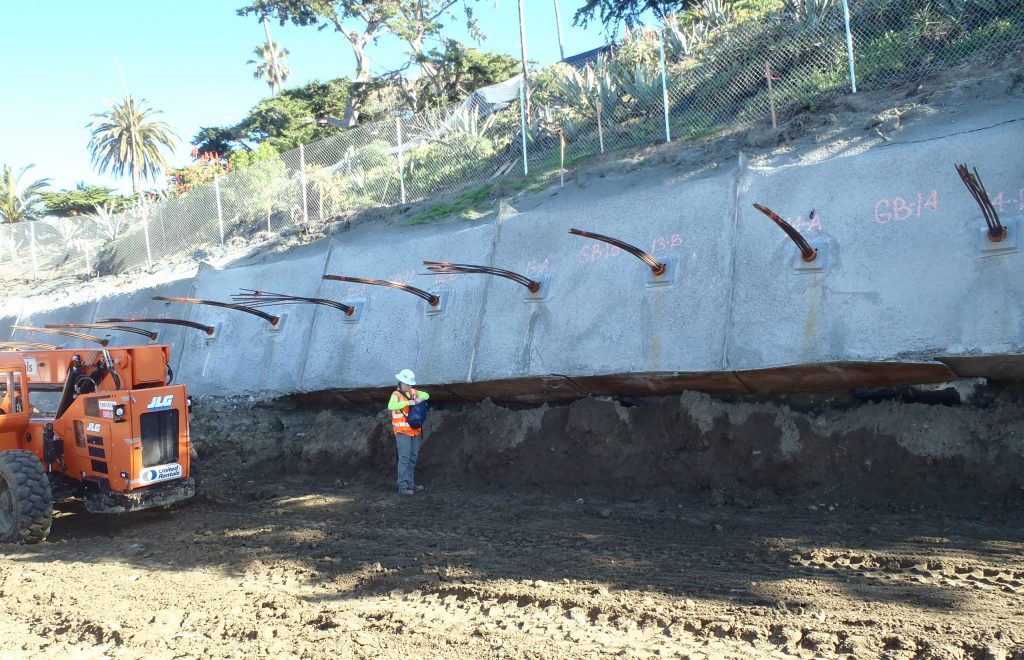 ENGEO rose to the occasion and designed a long-term solution executed as an emergency response with a tight schedule and limited subsurface characterization data. ENGEO's stabilization design consists of a grade beam and tie-back retaining solution and temporary construction shoring design. 
The passenger rail service will re-open on February 4, 2023. To read more about ENGEO's work click here.