ENGEO is proud to announce that not one but TWO of our projects have received ASCE San Francisco Section 2022 Project Awards. ENGEO is honored to receive the awards of Outstanding Geotechnical Award for 1450 Bayhill Drive (YouTube) Shoring, San Bruno, California, and Outstanding Seismic Retrofit Award for Riverside Elementary – Lateral Spreading Resistance Element in San Pablo, California. The 2022 Award recipients will be recognized at the annual Section Meeting taking place on September 28th in the Historic Green Room at the San Francisco War Memorial and Performing Arts Center.
"It's the highest honor to be recognized by our peers for our technical accomplishments on these two projects. Congratulations to our teams for these well-deserved achievements," says ENGEO President, Uri Eliahu
Outstanding Geotechnical Award – 1450 Bayhill Drive (YouTube) Shoring, San Bruno, California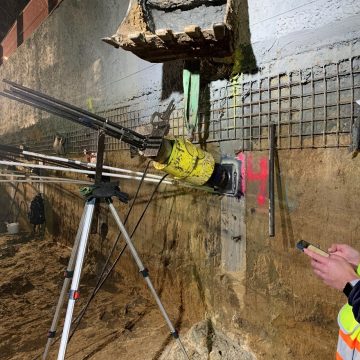 YouTube's new office structure, Building 3, located at 1450 Bayhill Drive, San Bruno, California includes up to four levels of below-grade parking facilities. Construction of the garage required installation of a hybrid soil nail, tie-back, and cantilevered soldier pile shoring system up to 70 feet deep. The excavation is located between a Caltrans embankment and two San Francisco Public Utilities Commission (SFPUC) water transmission lines that are the main source of water to San Mateo County and the city of San Francisco. Due to proximity to sensitive infrastructure, ENGEO created a monitoring instrumentation plan, analyzed expected deformations using numerical modeling, and calibrated the models to measured deflections. ENGEO led weekly meetings with SFPUC to present the measurements and predictions of future movements. ENGEO provided engineering/geology observation throughout construction. The project was successfully completed between December 2020 and June 2021. Throughout construction, the SFPUC pipelines remained fully serviceable, and the Caltrans embankment was unaffected.
Prior to the ASCE award, ENGEO received the 2022 CalGeo Outstanding Project Award – Large Category.
Outstanding Seismic Retrofit Award – Riverside Elementary School – Lateral Spreading Resistance Element, San Pablo, California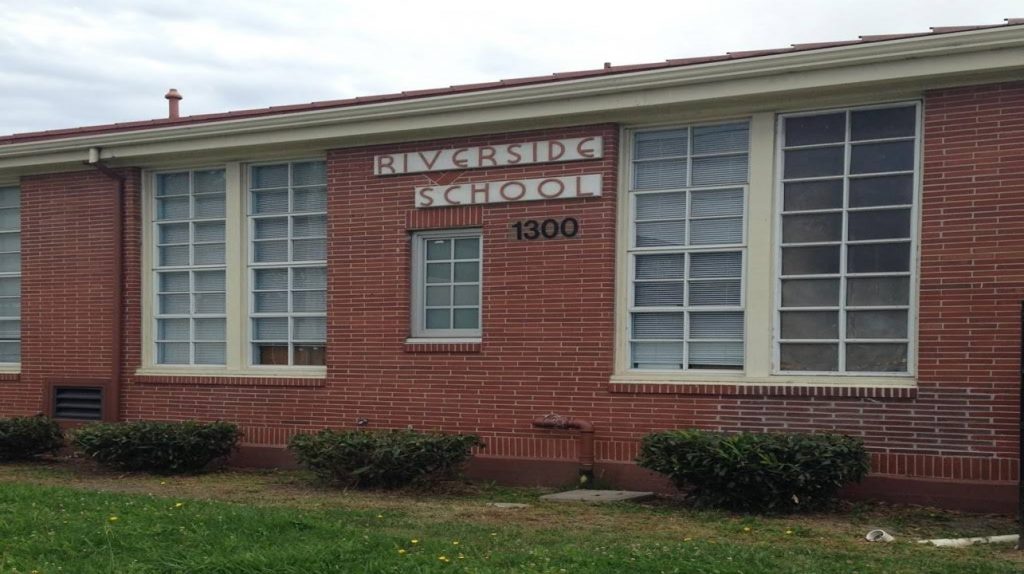 ENGEO performed design services for the design-build construction of a mitigation of liquefaction-induced lateral spreading adjacent to the Bay Area elementary school. Overlapping deep soil mix (DSM) columns were constructed to create shear panels in the ground parallel to the direction of possible soil movement. ENGEO performed analyses to design the DSM panels as well as preparing the construction drawings and specifications in-house. The project schedule allowed for slightly more than five months to perform the design, achieve concurrence by the School District's Geotechnical Engineer, and gain approval by the State of California in order to start construction in the School District's required timeline.
During construction, ENGEO performed part-time observations supporting the contractor's Quality Control team and the Quality Assurance observations and testing by the School District's team. The project was constructed in the summer of 2021, meeting the project's tight schedule. ENGEO prepared as-built plans to assist in achieving project closeout by the State of California.
ENGEO also received the 2022 CalGeo Outstanding Private-Large Category Honorable Mention for the restraint element design work.