SAN RAMON, CA – ENGEO presents a new podcast, Down To Earth with ENGEO, where hosts will discuss the topics of resilience and infrastructure, where they intersect, and beyond. ENGEO is committed to providing resilient project outcomes for clients and project stakeholders alike. With passion for building a more resilient world, Down To Earth with ENGEO hosts deliver an 8-episode season filled with special guests and topics addressing the ever-evolving world.
Episode one introduces the listener to sustainability as the hosts discuss how they followed careers in the field, the adoption of electric vehicle and renewable energy. Episode two features the first two guests of the series—Joe Tootle (PE, GE) and Chase Hemming (PE)—who dive into the recent geologic impacts of California's wildfires and how stakeholders can best help their communities recover from these events.
Sustainable products, design, and lifestyles often seem out of reach and part of a future that is not yet fully a reality. ENGEO would like to change that outlook, offering stakeholders this podcast to learn more about the realities of the sustainable efforts being taken in the private and public sectors. The aim is to inspire industry peers to support innovative initiatives toward a more sustainable future for the sake of this generation and the ones to follow.
Meet the hosts of the show: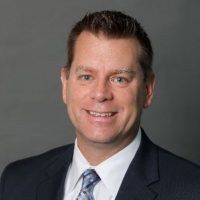 Jeff Adams, PhD, PE: For over 20 years, Jeff has provided efficient, innovative solutions to clients by addressing geoenvironmental issues within the natural and built environment. He leads environmental assessment, characterization, and remediation projects; prepares various environmental health and safety (EHS) documents and deliverables; and facilitates Geologic Hazard Abatement District consultation and formation. A noted thought leader across several technical dimensions, Jeff's research interests include sustainability, green and sustainable remediation (GSR), resilient infrastructure solutions, environmental applications, and emerging public/private financial mechanisms to mitigate flood-related losses. He has authored and co-authored numerous environmental remediation-related textbooks, instructional materials, and research papers that have been presented worldwide and published in a diverse group of academic and professional journals.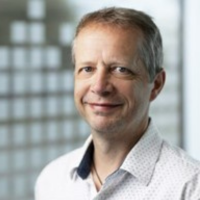 Gareth Ward, Senior Environmental Scientist:  Gareth is an environmental consultant based in ENGEO's Queenstown, New Zealand office. His interest in sustainability stems from a lifelong joy of playing outdoors and an early career working on international development projects. Originally from the UK, Gareth's work has taken him to 27 countries from Antarctica to Zambia before settling in South Island, New Zealand. Gareth has worked with a range of clients from multilateral donors to government agencies, NGOs, and private entities. He is passionate about the interface between business, the natural world, and community; which originates from his time on a conservation and socio-economic project in Uganda.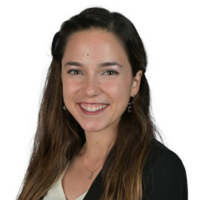 Monica Kunzel: Monica is a Project Manager based in the San Francisco Bay Area. Her involvement in Girl Scouts and access to mentors who taught her about sustainability in high school led her to pursue a career in the environmental sector. She continued these efforts in college and beyond through leading environmental initiatives through STEM and Sustainability groups. She holds a BS in Environmental Economics and Policy with a minor in Sustainability from Oregon State University. Monica is passionate about corporate sustainability, and the systemic change that comes from implementing large-scale environmental solutions.
Listen to the latest episode on Spotify, Apple Podcasts, Pandora, and iHeart Radio.