Millions of acres of land have burned across the western United States in the 2020 fire season. Wildfires destroy stabilizing vegetation, which can cause devastating mudflows. Mitigation of this type of disaster is possible with Muscle Wall.
Muscle Wall is a portable barrier wall that controls sediment, stormwater, and debris. This multi-use tool is a proven best management practice (BMP) for post-fire applications in Utah and for hillside grading construction projects in California. Fire-ravaged steep slopes under heavy rain lead to excessive erosion and debris wasting, often draining toward critical infrastructure, valuable properties, and sensitive water bodies.
Post-Fire Applications
Diversion barriers to deflect flow away from at-risk structures
Energy dissipation check dams to slow debris flows
Detention basins to capture runoff and debris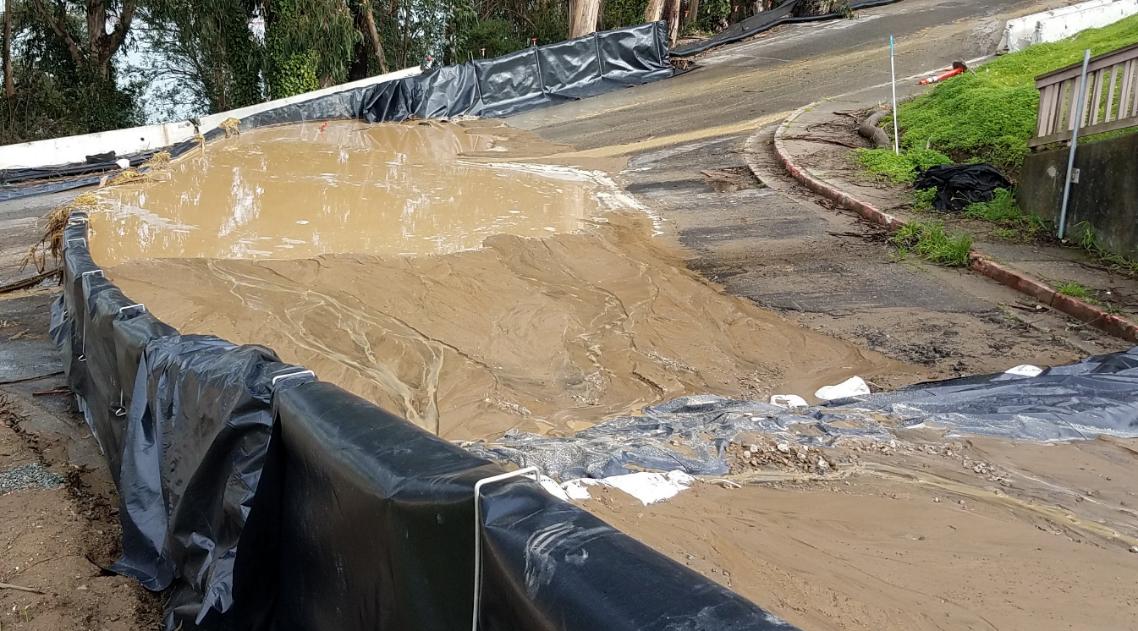 Muscle Wall offers an alternative to unsustainable products like k-rail and sand bag barriers, which have traditionally been used as post-fire BMPs. Unlike a 4,000 lb section of k-rail, a 120 lb Muscle Wall (4-ft-tall model not filled with water) can be manually installed without heavy machinery. Compared to a sand bag barrier of equal height, the United States Army Corps of Engineers found that a Muscle Wall barrier took much less time to construct, had four times less seepage, and withstood all flood and debris impact tests without damage (note one 4-foot-tall Muscle Wall = 468 sand bags).

Next Steps
The following quantities offer a quick guideline when calculating how many linear feet (LF) of Muscle Wall to order for a community at risk:
150 LF/residential structure at risk
300 LF/commercial structure at risk
ENGEO can assist with ordering, design, and installation of the product for post-fire applications. ENGEO also provides post-fire hydrologic analysis, hydraulic modeling, debris flow mapping, rapid environmental assessment, mitigation planning, and resource agency permitting.
Contact us
Chase Hemming
ENGEO
(925) 866-9000
chemming@engeo.com
George Deussen
Muscle Wall
(435) 213-9253
george@musclewall.com